Details of living aboard and the cruising lifestyle. An introductory online course loaded with practical info
Regular price
$29.00 USD
Sale price
$29.00 USD
Unit price
per
Sale
SOLD OUT
✔ Get access immediately upon check out
✔ All online, no shipping
Our Guarantee
At The Boat Galley, we have only one mission: to make boat life better.
Everyone on The Boat Galley team is a liveaboard cruiser and we understand the challenges that come with life on a boat. When our team encounters frustration, we come up with practical and innovative solutions.
Try our products and see. If they don't make your boat life better, use our 30-day FREE no-hassle return guarantee.
BUNDLE AND SAVE: This course is part of our All-Access Pass, where you get all 8 of our courses (plus some bonuses) for one low price.


Features
The Basics of Living on a Boat is an introductory course, designed for people who are actively preparing to cruise or charter as well as people who are starting to explore whether they might like cruising.
For those who are preparing to cruise or bareboat charter, it's an opportunity to get a leg up on that learning curve.
And for those who are exploring cruising, this is a chance to answer a lot of the questions about the lifestyle.
This course is designed to tell you what to expect, how things normally operate, what's considered okay, and what's rude. Basically, we want to give you confidence about living on a boat.
✔ Latest Update: June 2023
✔ Lifetime access including all updates
✔ No scheduled times: go through the material when it's convenient for you
The Basics is a much more extensive version of a similar course that Carolyn teaches at Cruisers University at the Annapolis Boat Shows.
Orientation
New Boat Checklist

Getting Help In An Emergency

Anchoring & Mooring Balls

Stopping Water Coming Into The Boat

Using a Propane Stove

The Daily Checklist

Sleeping Well

Boat Bedding

Quieting Halyards

Internet

Trash and Recycling

Getting Mail and Packages

Office Services

Cleaning Products on a Boat

A Bug-Free Boat

How To Check Into A Marina

Etiquette Around the Marina Or Anchoring Out
Dinghy Safety
Provisioning Without A Car
In The Laundry Room
Doing US Taxes
Living on a Boat and Cruising Over Age 75
Dog Aboard
Drones
What the Cruising Community Is Like
Socializing With Other Boaters
Meeting People
Boat Cards
Living in Foreign Countries
Final Thoughts
We don't skirt the trickier questions:
How do you deal with constantly having to meet new people if you're shy?
When should you offer a spare part that you thought to bring to a remote anchorage, and someone else didn't?
What should you do if a boat is dragging anchor and no one is aboard?
What's the best way to tell someone they've anchored too close to your boat? What should you do if they don't move?
How do you gain respect in the cruising community?
Should you take someone's clothes out of the washer in the laundry room?
What if you don't drink alcohol? Have food allergies or other dietary restrictions?
How do you socialize if you're on a really tight budget?
Private Facebook Group
You'll also get access to a private Facebook group where you can ask questions of Carolyn and other course participants, and where you can share your successes.
You'll also get a subscription to The Boat Galley Newsletter, a weekly email filled with tips and tricks to make living on a boat and cruising both easier and more enjoyable. Don't like it? You can unsubscribe at any time.
And no, we aren't going to sell your email address or send you spam, because that's not who we are.
You'll get login details onscreen immediately after purchase as well as by email a few minutes later.

Take this course whenever you want, as fast or slow as you want, in whatever order you want, and refer back to materials as often as you want. You'll have lifetime access to all, including all updates.
Everything is online; there is no shipping.
Carolyn Shearlock is the founder of The Boat Galley and an instructor at Cruisers University at the Annapolis Boat Shows. In addition to her articles and podcasts for The Boat Galley, she frequently writes for various boating and cruising magazines. 
Carolyn and her husband Dave have lived aboard two different boats for a total of 15 years. They've cruised over 14,000 miles in the Sea of Cortez, Pacific Mexico and Central America, and more recently Florida and the Bahamas.
View full details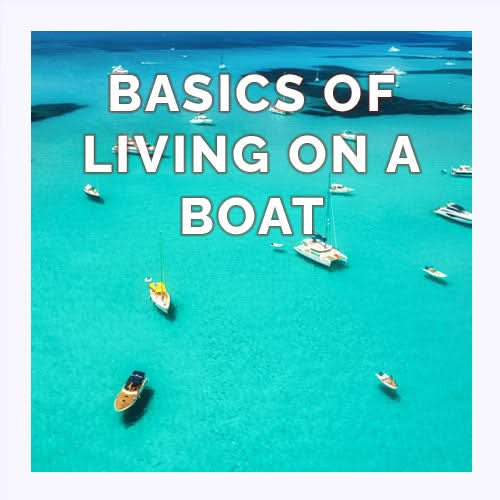 A very easy course to follow, whilst imparting enough knowledge and confidence to feel more relaxed as a new member of the cruising community.
good information. Necessary for my "debut" on the scene...
This series is great, particularly for the non/new cruiser. As is discussed early on in this course, being the newby can be very daunting. Thanks for a well put together course.