Five logbooks in one: Ship's Log, Cruising Log, Vessel Inventory, Fluid Changes & Fills, Maintenance, Repairs & Upgrades plus a Quick Reference section
Regular price
$39.14 USD
Sale price
$41.34 USD
Unit price
per
Sale
SOLD OUT
✔ Shipped same day if ordered before 2 PM EST M-F
✔ FREE shipping if total order over $60
Our Guarantee
At The Boat Galley, we have only one mission: to make boat life better.
Everyone on The Boat Galley team is a liveaboard cruiser and we understand the challenges that come with life on a boat. When our team encounters frustration, we come up with practical and innovative solutions.
Try our products and see. If they don't make your boat life better, use our 30-day FREE no-hassle return guarantee.
Benefits
Cover every system on board and fulfill navigation, safety, and legal requirements with information organized in 6 sections with 41 subsections; no other logbooks needed
8" x 10" book - large enough to comfortably write in but still small enough to store conveniently
Catch problems before they occur with pre-departure and change-of-watch checklists
Long-lasting with a durable waterproof cover that resists tearing off; 164 pages allow for lots of boat use and entries; interior pages are not waterproof
Find and Record Info Easily: Tabbed sections/subsections let you quickly find the precise information you need; data recording is simple with well-designed pages, heavy paper and lay-flat spiral binding; 164 pages
🎁Great gift for boaters.
 A logbook is a record of important events in the management, operation, and navigation of a boat. Most boats end up with multiple logs to cover the different events or one massive list containing everything. Either way, it's impossible to quickly find needed information.
The Boat Galley Comprehensive Ship's Log solves the problem with 5 logbooks in 1 plus a quick reference section. One single book contains ALL your boat's vital information.
What's Inside:
6 main sections, divided into 41 subsections, and tabs let you quickly find what you need:
Quick Reference: Vessel Data, Wind/Sea State Chart, VHF Radio Ops
Ship's Log: Watch Log, Pre-Trip/Change of Watch Checklist, Radio Log, Contacts
Cruising Log: Record details of every trip + Sea Hours Log
Inventory: Common Spare Parts, Consumables, Plumbing, Ground Tackle, Sails, Running Rigging & Lines, Electronics, Other
Fluid Fill/Change/Empty Logs: Engine Oil, Generator Oil, Coolant, Transmission, Fuel, Generator Fuel, Water, Galley & Grill Fuel, Pumpout
Maintenance, Repairs & Upgrades: Engine, Generator, Steering/Autopilot/Wind Vane, Hull & Deck, Canvas & Sails, Standing Rigging, Running Rigging, Plumbing, Electrical, Galley, Cabin, Bilge & Lockers, Ground Tackle, Other, Sales/Service/Repair Contracts, Notes
The pre-trip checklist, spare parts lists, and maintenance logs provide helpful reminders for safe boating.
Inventory pages give details of every system on board when you need technical support, parts, or replacements.
A logbook with organized details of each of the boat's systems and maintenance will also help your boat fetch a higher price when you sell it. Instead of just saying that the boat is "well-maintained" or "updated," you can show exactly what was done when.
Designed in the USA; printed in the USA on American-made paper at a facility that is woman- and minority-owned. Minimal packaging.
Travel a lot? Need more Watch Log and Predeparture/Daily System Check pages? No need to start a whole new Ship's Log -- get our Watch Log supplement.
View full details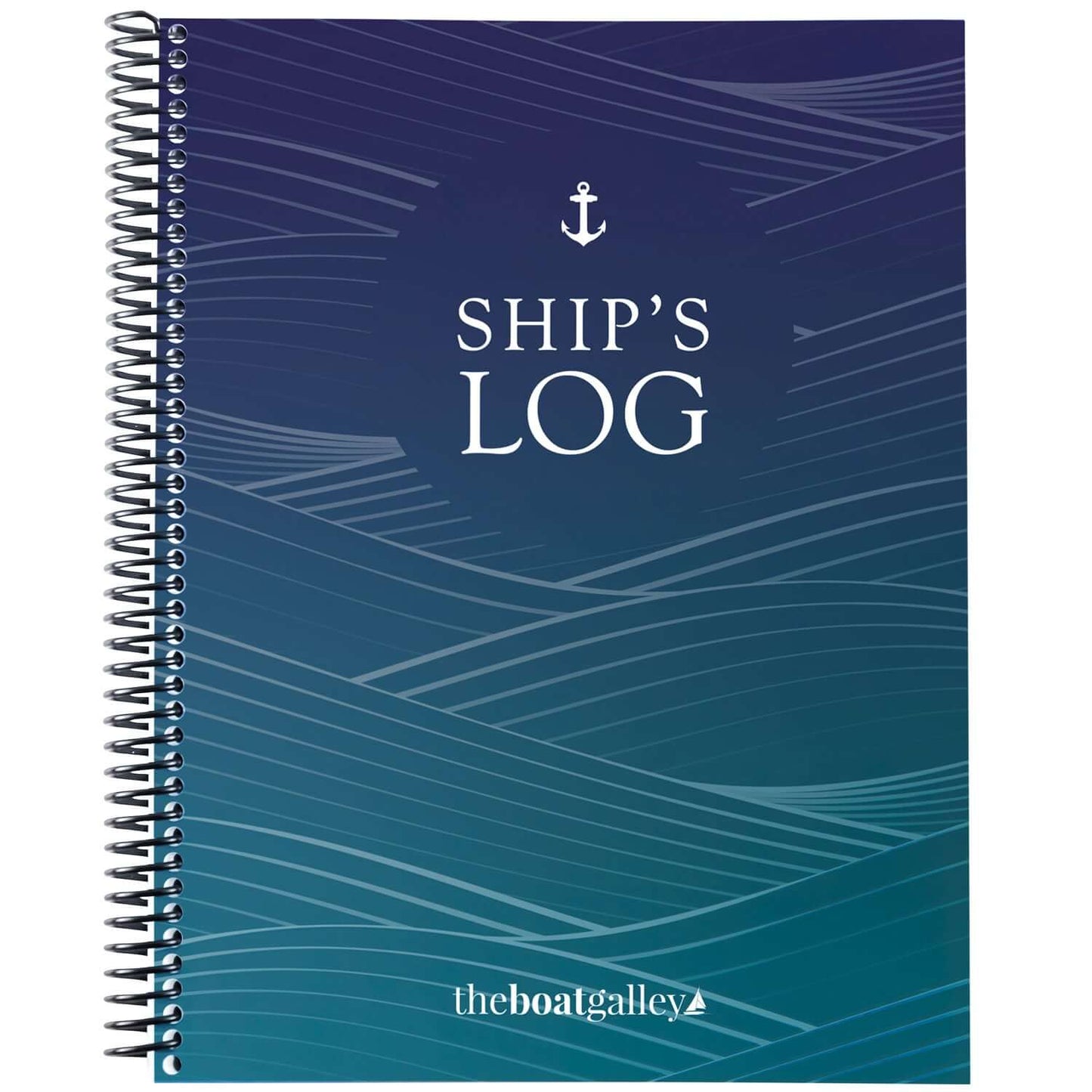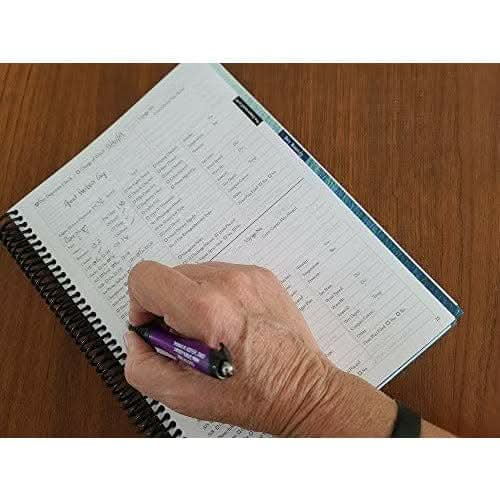 Very happy with layout and quality. i've tried lots of logs, this one is going to be my favorite one.
good outline: cruising notes, fuel records, spare parts, maintenance,
And some quick reference pages: Morse Code, signal flags
Thanks for pulling it all together for us in one spot!