Measuring conversions and hacks, recipe conversions, ingredient substitutions, and more
Regular price
Sale price
$13.07 USD
Unit price
per
Sale
SOLD OUT
✔ Qualifies for $3 shipping
✔ Shipped same day if ordered before 2 PM EST M-F
Our Guarantee
At The Boat Galley, we have only one mission: to make boat life better.
Everyone on The Boat Galley team is a liveaboard cruiser and we understand the challenges that come with life on a boat. When our team encounters frustration, we come up with practical and innovative solutions.
Try our products and see. If they don't make your boat life better, use our 30-day FREE no-hassle return guarantee.
Benefits

The Handy Kitchen Reference is not a replacement for your favorite cookbook, but a supplement for times when you just want a quick answer:
How many eggs make a 1/2 cup?
How do I substitute dried herbs for fresh?
How many tomatoes are there in a bushel?
How much butter should I use if I'm out of oil?
How long will carrots last without refrigeration?
How much water to cook one cup of white rice? Brown rice?
What is the smoking temperature of canola oil vs. olive oil?
How many glasses in a bottle of wine? Shots in a liter of rum?
And hundreds of other questions you ask about cooking!
All the answers you need in one tough little booklet.
🎁 Great gift for cooks, bakers, grillers, housewarming, wedding shower, Mother's Day, Father's Day, Christmas and all other holidays!
Complete table of contents on cover. 30 pages with 27 accurate charts including:
measurement conversions (teaspoons to tablespoons to cups, etc., and metric),
changing a recipe size,
helpful rules of thumb,
what to do if you don't have a measuring spoon,
substitutions,
temperatures,
cooking times for pressure cookers,
produce storage, and more
EASY TO READ and understand how to convert measurements, increase or decrease recipe sizes, approximate amounts, substitute thickeners, herbs, butter/oil, and use a cooking thermometer for perfect doneness of meats, fish, and baked goods.
The perfect supplement to your cookbook collection; includes many helpful tips you won't find in most cookbooks or on quick reference magnets.

Designed for Use On The Kitchen Counter
No worries about spills – just wipe them off; printed on ultra-durable waterproof paper that resists tearing, crumpling, and staining with a rust-resistant spiral binding that allows it to lay flat for easy reference.
8.5" x 5.5" size is large enough that information can easily be read yet small enough to keep on the counter as you're cooking.

No tiny print.
May be easily wiped clean if dirty.
Designed in the USA; printed in the USA on American-made recyclable synthetic paper using environmentally-friendly soy-based inks at a facility that is completely wind-powered. Minimal packaging.
View full details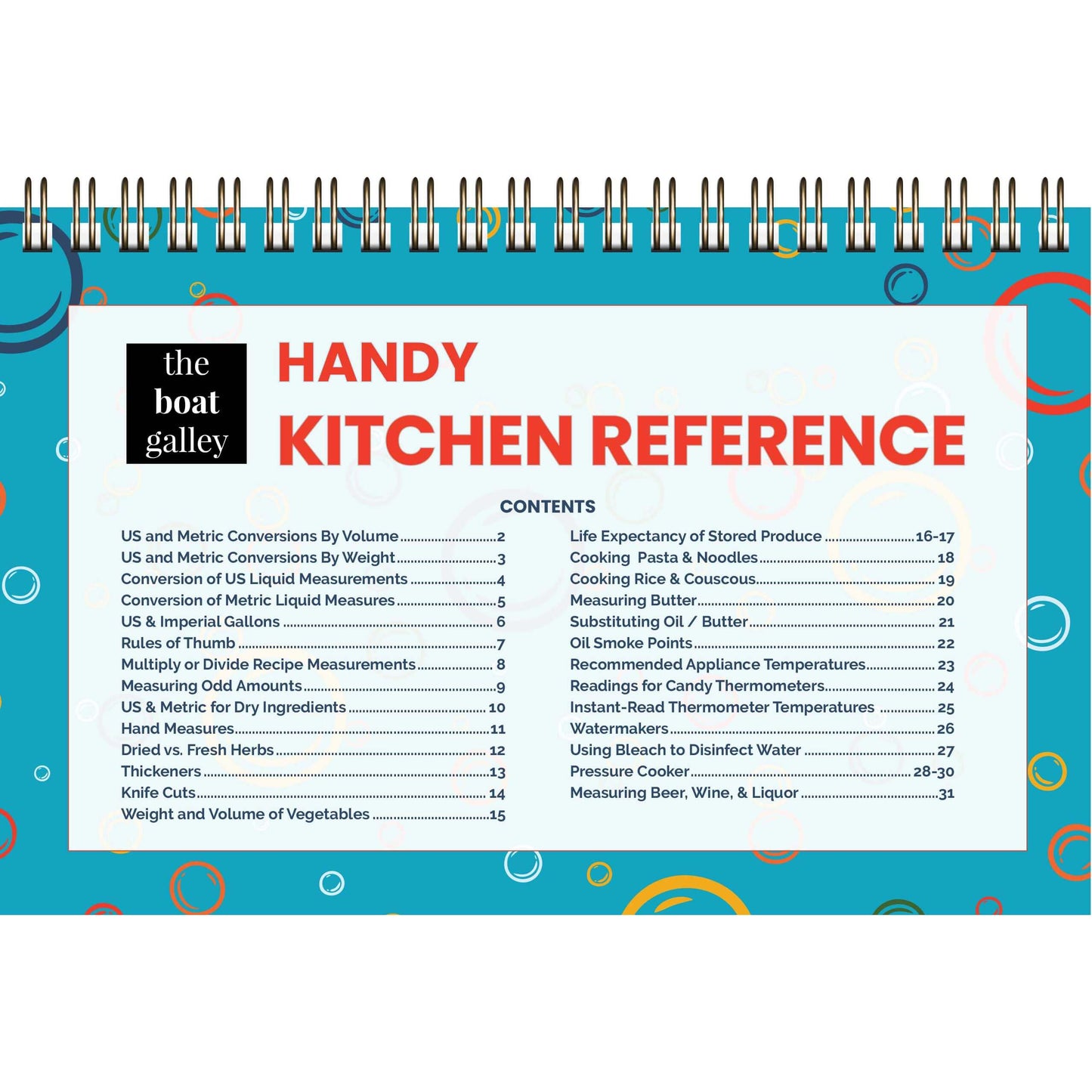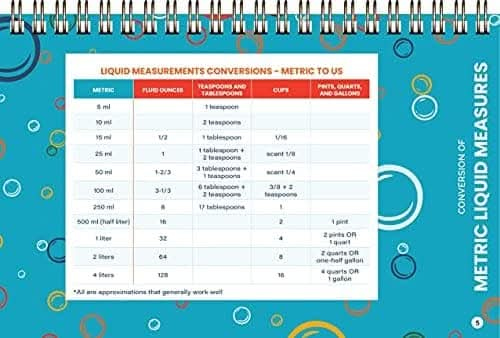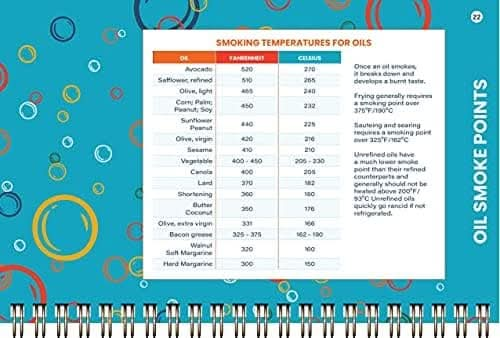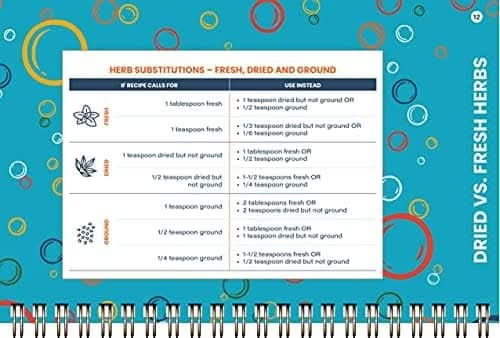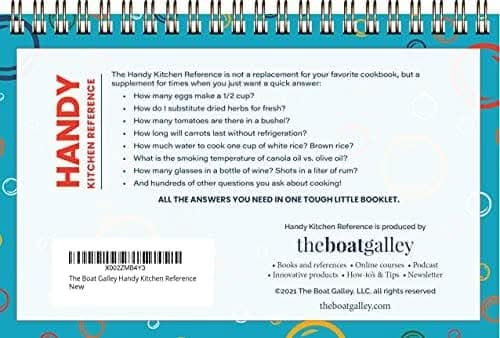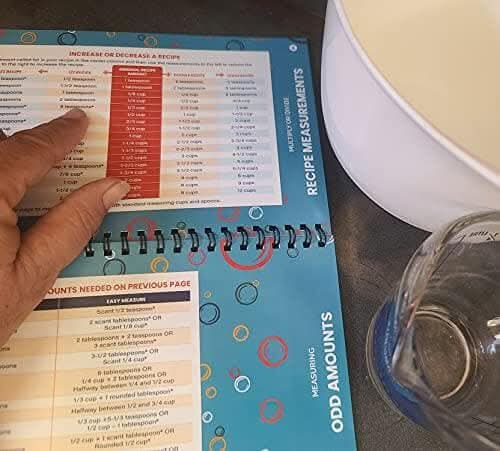 Everyone who cooks should have one of these